Success Canvas Wall Arts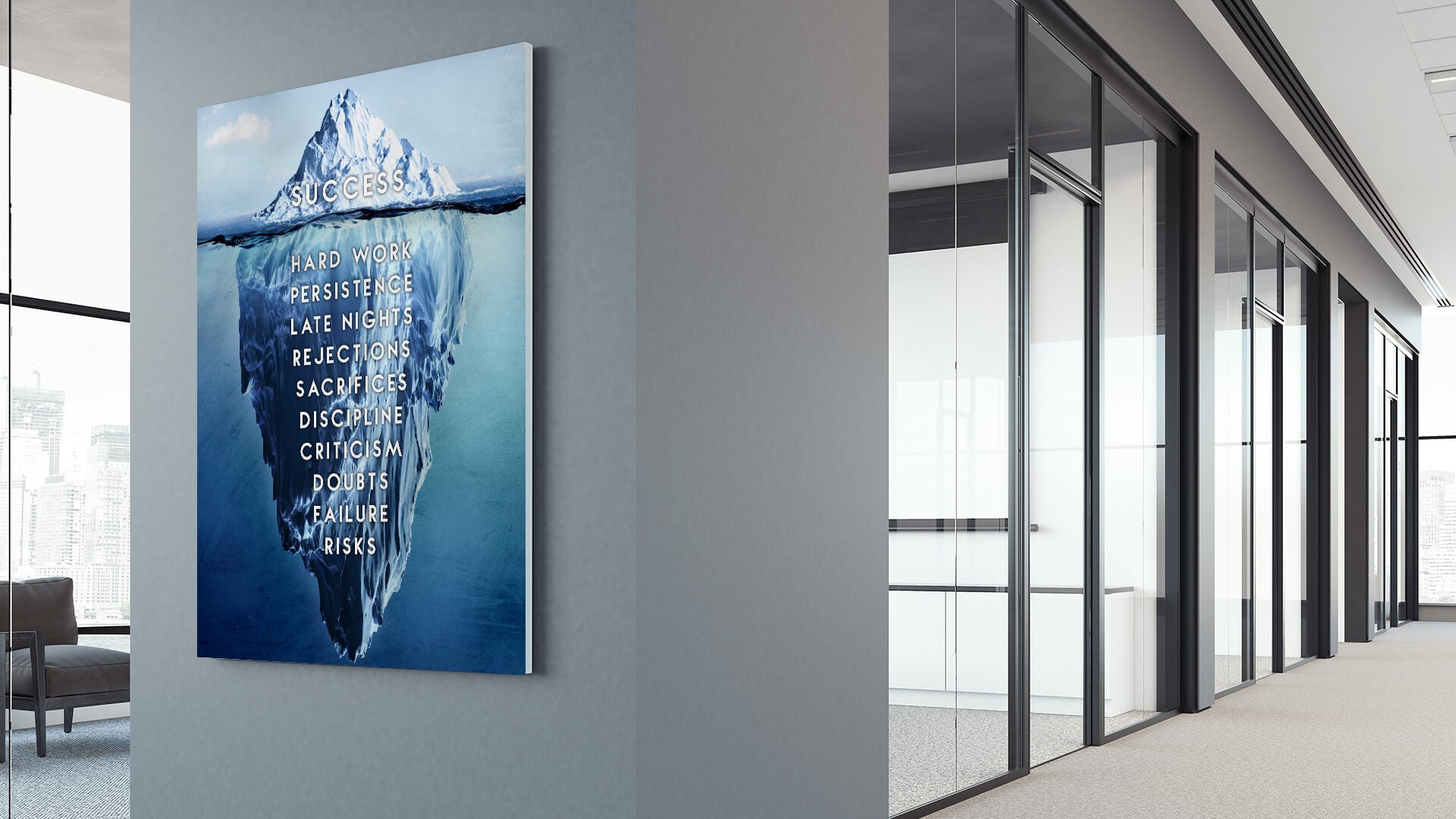 When it comes to success, everyone doesn't see the journey it took to reach your goals. Our 'Success' canvas collection keeps you reminded of what it takes to reach the top. 
These inspirational wall art pieces will keep you inspired each day and remind you to let go of excuses. Keep you and your loved ones motivated with this success art collection. This artwork collection provides motivating quotes and sayings that keep you inspired and working hard all day. Enjoy small, medium, or large prints that have a range of inspirational and unique quotes and artwork that can keep you motivated and working hard each day.
This collection is ideal for any small or large space and can be customised to fit your existing decor.